About Us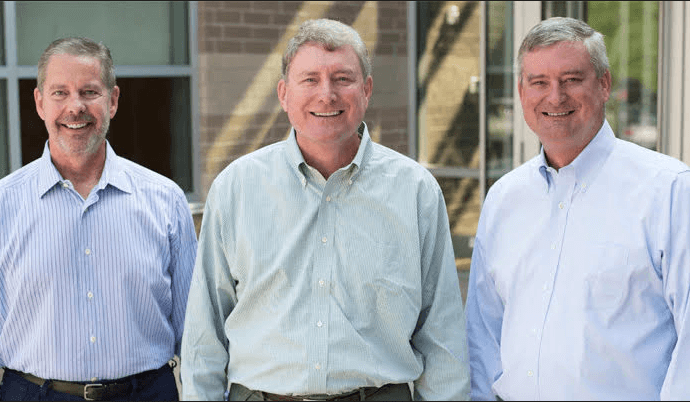 History
​ABARTA is a diversified third and fourth generation family business with interests in beverages, energy, and technology.
The Beginning of ABARTA
The founder of ABARTA, Rolland Adams, started the company in 1933. Employed as a bank examiner at the time, Adams acquired an interest in a bankrupt newspaper— The Bethlehem Globe. He became its operating head, and subsequently bought out his investment partners.
Adams continued to grow his company by purchasing The Atlantic City Press (later renamed The Press of Atlantic City) in 1951. He began diversifying the company by gaining partial interest in the Bethlehem Coca-Cola and Pittsburgh Coca-Cola bottling franchises.
Adams acquired 90 percent interest in the Bethlehem and Pittsburgh Coca-Cola operations in 1963. The remaining 10 percent was purchased by his three sons-in-law, John Bitzer, Jr., George Roehr and Don Taylor. The sons-in-law created the ABARTA name. The acronym "ABARTA" represents the families' last names—an "A" for each of the Adams daughters (Mimi, Ann and Marcia), "B" for Bitzer, "R" for Roehr and "T" for Taylor. In 1964, Adams sold the Atlantic City Press to his sons-in-law.
Adams' holdings were in his wife Pauline's name. When she passed away in 1969, their three daughters inherited The Bethlehem Globe and the remaining Coca-Cola interests. This left the second-generation wives essentially owning one-half of the company, and their husbands owning the other half. Rolland Adams retired in 1970, leaving the leadership of ABARTA in the hands of his daughters and sons-in-law.
To bring all of the individual holdings together, the original ABARTA, founded in 1963, was dissolved and a new ABARTA was formed as a holding company in 1972.
Second Generation Continues Growth
The second-generation ownership set its sights on continued expansion through the acquisition of additional bottling operations and other ventures. Cleveland Coca-Cola was purchased in 1971, while Summit Solutions, ABARTA's purchasing division, was founded in 1974.
The second generation continued growth in 1979 with the founding of ABARTA Oil & Gas, now ABARTA Energy. It owns interests in oil and natural gas wells, processing facilities, and natural gas pipelines in Pennsylvania, Ohio, West Virginia, Virginia, Kentucky, Louisiana, and Kansas.
After purchasing Buffalo Coca-Cola in 1981, ABARTA became a minority-interest owner in Chester County Coca-Cola, and sold Pittsburgh Coca-Cola in 1983. The Bethlehem Globe-Times (originally The Bethlehem Globe) was sold in 1991. ABARTA acquired 100 percent ownership of Chester County Coca-Cola in 1993.
An additional publishing entity was added with the creation of ABARTA Metro Publishing in 1993, which was sold in 2004.
Three Generations Strong
In 1999, ABARTA leadership responsibilities were transferred to the third generation when John F. Bitzer III was named President and Chief Executive Officer, succeeding his father. Likewise, James A. Taylor was elected Chairman of the Board. Preserving family ownership and leadership of a growing, prosperous, diversified enterprise remains one of ABARTA's long-term goals.
In June 2007, ABARTA purchased a 90 percent interest in Kahiki Foods, Inc. Kahiki Foods grew out of the Kahiki Restaurant, which was located in Columbus, Ohio. The company produced more than 60 Asian frozen food products that were distributed to retail grocery chains and warehouse clubs across the United States. Kahiki was sold in 2018.
In February 2009, ABARTA appointed Charles Bitzer its Executive Vice President and Chief Operating Officer of all ABARTA companies.
Also in 2009, ABARTA created two start-up companies: GTG Beverages and ThirstMonger.com to assist the emerging beverage brand industry in growing sales and distribution.
Over the years, ABARTA has invested in the commercialization of a number of exciting new technologies.
The Press of Atlantic City was sold in 2013. In 2017, ABARTA Coca-Cola Beverages was created with the acquisition of sales and distribution rights for much of Pennsylvania (other than Philadelphia) and part of West Virginia. Buffalo Coca-Cola was sold as part of the transaction.